Premoderation add-on for miniBB

US $6
from 2CO / PayPal®
Despite the main sense of any forums is when they are populating live, with the help of this add-on it is possible to enable strict control over the forums, so called pre-moderation, recommended for communities where new users, or guest postings must be approved before they go live. This is an ideal solution against unsolicited advertisements; however it requires an instant watching of forums by administrator and/or moderators.
How It Works
After installation of the add-on, sign-in as the Admin, go to the Admin Panel and locate the link saying "Premoderation" - it will lead to Premoderation settings. There it's possible to enable Premoderation
for every message on the forum,
only for messages coming from the new accounts and pre-defined members,
only for messages coming from the pre-defined members,
also it's possible to switch it On or Off.
Appearance of Approved Content option sets the type of how approved messages will be posted to the live forum:
either as the most recently posted; the appearance time will be re-assigned to the time of approval;
either as posted in their original sequence order; the appearance time will be assigned to the time of posting.
There's also possible to define the amount of displayed premoderated users per page.
Pre-moderated messages will be kept in standalone database tables, and will not be moved to the live forum database or being counted in user profiles unless approved. If there's a File Images and Attachments add-on installed, attached content will be displayed amongst with the pre-moderated content and will not appear live on the forum unless approved.
The look & feel of Pre-moderated messages is similar to the default look of miniBB's threads. The link to the pre-moderation panel is available on the top menu; the amounts of incoming Topics and Posts are instantly shown there. New topics are stored under the "Topics" section, and new messages are stored under the "Posts" section. The big amount of messages is split to pages using default miniBB pagination functions. Moderators have access to the Pre-moderated content, and are restricted in viewing topics/posts related to their forums. There it's possible to Approve the incoming content, Reject & delete it, or Save for later review. There's also possible to edit a message before it's approved.
"Users" section is about pre-moderated users list, there it's possible to quickly delete certain users from this list; add new users, and search pre-moderated users by nickname, amount of posts, and premoderation period. Users information contains User ID, Username, Registration date, "Added at" Premoderation date; if there's a "Last Visit" add-on installed, the Most recent appearance will be displayed as well. Users list is paginated in case of large amount of them. Guests could be added to this list, specifying "zero" ID (0).
Live Demo
Checking once it better than many times to read: this add-on is ready to rock your testing abilities on miniBB Demo Site. Use admin's credentials provided on the first page to log-in as admininstrator, follow the "Administration Panel" link below the forums page, then enter "Premoderation", then enable the add-on "Enable for pre-defined account IDs Only". Read our related forums topic on How to determine user's ID if you are not sure how to do that; then sign up a new user, or use an ID of the existing testing account which info is provided on the demo's starting page. Go to the "Premoderation" link on the top menu, enter "Users" section and enter user's ID in the "Add" field, click the "Add" button. Sign in as the specified user, and try to post a new topic or new message: you should receive an alert saying "Your message has been forwarded to forums staff for approval". Then check the "Premoderation" queue as the admin again, and approve or reject your post.
After you check out this add-on, please go to "Premoderation settings" again and "Disable" pre-moderation.
You may read and ask more about the features of this add-on in the related forum thread.
Get it NOW!
After buying this add-on, you will get a Lifetime license with the possibility to upgrade this extra for 10 times in the future, if miniBB.com releases the newest versions or patches. It doesn't mean only 10 downloads: you may skip a few releases, and download only something seems to be final. This is a unique offer, and it actually means, you pay once, but get something until it lasts. There are no hidden fees, no monthly fees, no annual fees. You get the editable source code and are allowed to modify any part of it. However you are not allowed to distribute your copy of the extra in any way, except using it for your own miniBB forums, or your own website. Avoiding distribution is in your very own interests; read more why.
Click the link below and get this extra! Your order will make us happy to continue the free development of the cult forum software of all times, which miniBB is about.
Premoderation add-on for miniBB - BUY NOW! (US $6)
Thank you very much in advance for your support in advance. We have no donations page, no ads on the website, exactly because of such customers like You. Each of such purchase helps a lot to people, which get the basic program for free. This people will make your board even more stable in the future, because Free means Worldwide. You can't get a world for a buck. But you can get the world making your own world for a buck. Stay tuned!
Upon your payment, please choose your local currency & save more! Besides U.S. Dollars, payment options are available in Euro, British Pounds, Australian Dollars, Canadian Dollars, New Zealand Dollars, Hong Kong Dollars, Swiss Francs, Danish Krones, Norwegian Krones, Swedish Kronas, South African Rands, Indian Rupees, Japanese Yens, Mexican Pesos, Brazilian Reals. Please note: for non-US currency, payment options may be limited to Visa & Master Card only.
In advance, we thank you for your legal purchase and the successful business you make with miniBB®.
Order Policy
Here, you will buy from our authorized retailer, 2checkout. Alternative payment methods are available, contact us privately for more information.
2Checkout.com, Inc. is an authorized retailer of goods and services provided by miniBB.com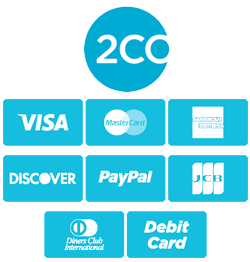 Before you start, study the Delivery Policy of our products.
After clicking the "Buy Now" link above, you will be redirected to 2checkout.com page. Please, verify your order and click on "Checkout" button, choosing your payment method, 2Checkout (Credit Card) or PayPal. If you choose 2Checkout, you will be asked to enter your personal and banking details. All major credit cards (incl. Visa, MasterCard, American Express...) are accepted. Choose your currency at the top part of the order page to save on your bank conversions (for non-US currency, payment options are limited to Visa & Master Card). If you choose PayPal, you will be authorized on its page and complete the purchase regular way like it happens on many other PayPal authorized stores. View screenshots showing the process of PayPal payment routine on 2CO. All your data is securely processed and stored on 2checkout.com side. After finishing the order, please return to miniBB.com page to complete the order.
Each order is passing verification process, which usually takes from 24 to 72 hours (weekends are not included). Within this period, after it is passed by our retailer, you should receive the link to your customers download area. The letter is sent on the email address you provide upon the order. We are accepting all orders manually, and complete them on business days.
Our Privacy Policy in whole relates to our retailer's Refund Policy. We take your privacy seriously and will take all measures to protect your personal information. Any personal information received will only be used to fill your order. We will not sell or redistribute your information to anyone.
Our Refund Policy in whole relates to our retailer's Refund Policy, and it is possible to issue a refund if you are eligible to clarify that your purchase was done by mistake or occasionally; in that case please contact us, or 2CO support immediately before the order is not passed the verification process. We are giving 100% warranty, that our software works as proposed, if installed properly and plugged-in with the latest supported version of miniBB; and the package files don't contain trojans, spyware or viruses. After we completed the sale granting the access to the protected downloads area, we keep all rights to not issue a refund. That's why we appreciate any of your questions, suggestions and comments before you purchase. If there is something specific about your order we should know about, please do not hesitate to contact us first. You can fully test online anything you buy and request additional information from us, if there is still something missing you would like to know about.
If you ignore our statements, program descriptions, consultation service, the working principles of the software you ordered, or if you buy without knowing what your order is about, it can't be subject to refund the order.
An automated system is used for completing the orders. That's why, in some rare cases, your email server may deny automatically-sent message. If you have made a successful purchase, but didn't receive the information about the your order within the 3 (three) business days, please check your bulk or spam folders first; if the email is not there - contact us privately, providing your order number. Order information will be re-verified by us and sent to you manually.