miniBB Commercial Use / Copyright Removal License
miniBB software is released under Generic Public License, and has all benefits and limitations provided by GPL. You can copy/distribute/modify all scripts under terms of GPL, edit every file you get in the package, of course, replace our logo, also as put your own keywords and description, but you can not remove our original copyright link from the template "main_footer.html" (even you may edit it's look or location), and offer miniBB as your product or part of website thereafter, according to the sections 1 and 2c of this License. This is the only one condition of using our free software - our copyright, so called "link attribution" should be available to public, as this is the only way for helping us to keep our free software and services up to date.
On the other side, it is not always acceptable to keep this link, specially for commercial or representative sites, which are preferring quality, at the same time "open source" software may dissapoint their visitors. Since miniBB is designed to fit any site perfectly, you can achieve it looking like "non-recognized" board. The only thing left will be our GPL condition. For that case, miniBB team, as the only exclusive developers of this software, has an exclusive right to offer the special paid license, which is, in general, our agreement between You and us, which allows you to hide or remove our copyright link from public. This way you will be allowed to keep only your own public copyright information.
One of the benefits of hiding miniBB public copyright notice, is preventing from digital hacking attacks from all over the world. Despite it is impossible to recognize the version of the software, you need to know, that miniBB is one of the search-engine-most-well-indexed bulletin board script worldwide. You may discover hundred thousands of sites using miniBB in any search engine. The same way nonwell-wishers could find your forums page. Copyright removal will avoid this, and visitors will find your forums only by keywords.
Copyright removal is prohibited, if there is no agreement between you and us. People removing our contribution link without the proper agreement, are called "stealers". Unfortunately, a lot of people are stealing our ideas and so the working time. But because we are too opened to do something against, this is just a question of conscience.Whosever losing in this case, but not us.
Commercial License means actually an electronic agreement between you and us. One copy of this agreement is kept on our server, and another copy should be kept in your forums folder, as anti-violation proof. Each customer receives his unique identification key, which is not generated automatically, and because can not be hacked. Main points of the issued key are:
License covers usage of our software for a limited number of versions. For example, if current version is 2.3, you will be able to upgrade and use our software within the terms of License up to version 2.6. Usually, it is more than enough, because we are doing a lot of intermediate releases, and initial release is something what we could call "stable". Note: we are not providing free upgrades or any free services among this license.
Registering a License, you should provide your, or your Company's title, and the domain data, where the software will be used. If you will use the software on the internal domain, we will mention this in License. It is allowed to use only one copy of software with the same License on the same domain. Also, it is allowed to use one copy of the software on one domain, but many subdomains with this License, if you develop a special multihosting version of miniBB.
Getting the License, you are not obtaining title to the software or any copyrights; may not sublicense, rent, or lease the software for any purpose. At the same time, you can do everything you want with your copy on your domain, incl. Copyright removal.
Click here to view example of the key license. If this sample doesn't fit your software usage requirements, we need to discuss your specific details in private.
We have very modest license fees - you pay only US $70 per one issued key. This is a lifetime payment, or until the version of the software you are using, exceeds the License's defined limit. Afterall, we are providing free 10 email-replies support, which is worth of our standard 3 hours of work ($36).
miniBB Commercial License / Copyright Removal Key - BUY NOW! (US $70)
Upon your payment, please choose your local currency & save more! Besides U.S. Dollars, payment options are available in Euro, British Pounds, Australian Dollars, Canadian Dollars, New Zealand Dollars, Hong Kong Dollars, Swiss Francs, Danish Krones, Norwegian Krones, Swedish Kronas, South African Rands, Indian Rupees, Japanese Yens, Mexican Pesos, Brazilian Reals. Please note: for non-US currency, payment options may be limited to Visa & Master Card only.
In advance, we thank you for your legal purchase and the successful business you make with miniBB®.
Order Policy
Here, you will buy from our authorized retailer, 2checkout. Alternative payment methods are available, contact us privately for more information.
2Checkout.com, Inc. is an authorized retailer of goods and services provided by miniBB.com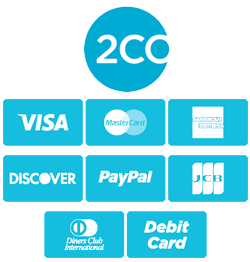 Before you start, study the Delivery Policy of our products.
After clicking the "Buy Now" link above, you will be redirected to 2checkout.com page. Please, verify your order and click on "Checkout" button, choosing your payment method, 2Checkout (Credit Card) or PayPal. If you choose 2Checkout, you will be asked to enter your personal and banking details. All major credit cards (incl. Visa, MasterCard, American Express...) are accepted. Choose your currency at the top part of the order page to save on your bank conversions (for non-US currency, payment options are limited to Visa & Master Card). If you choose PayPal, you will be authorized on its page and complete the purchase regular way like it happens on many other PayPal authorized stores. View screenshots showing the process of PayPal payment routine on 2CO. All your data is securely processed and stored on 2checkout.com side. After finishing the order, please return to miniBB.com page to complete the order.
Each order is passing verification process, which usually takes from 24 to 72 hours (weekends are not included). Within this period, after it is passed by our retailer, you should receive the link to your customers download area. The letter is sent on the email address you provide upon the order. We are accepting all orders manually, and complete them on business days.
Our Privacy Policy in whole relates to our retailer's Refund Policy. We take your privacy seriously and will take all measures to protect your personal information. Any personal information received will only be used to fill your order. We will not sell or redistribute your information to anyone.
Our Refund Policy in whole relates to our retailer's Refund Policy, and it is possible to issue a refund if you are eligible to clarify that your purchase was done by mistake or occasionally; in that case please contact us, or 2CO support immediately before the order is not passed the verification process. We are giving 100% warranty, that our software works as proposed, if installed properly and plugged-in with the latest supported version of miniBB; and the package files don't contain trojans, spyware or viruses. After we completed the sale granting the access to the protected downloads area, we keep all rights to not issue a refund. That's why we appreciate any of your questions, suggestions and comments before you purchase. If there is something specific about your order we should know about, please do not hesitate to contact us first. You can fully test online anything you buy and request additional information from us, if there is still something missing you would like to know about.
If you ignore our statements, program descriptions, consultation service, the working principles of the software you ordered, or if you buy without knowing what your order is about, it can't be subject to refund the order.
An automated system is used for completing the orders. That's why, in some rare cases, your email server may deny automatically-sent message. If you have made a successful purchase, but didn't receive the information about the your order within the 3 (three) business days, please check your bulk or spam folders first; if the email is not there - contact us privately, providing your order number. Order information will be re-verified by us and sent to you manually.

Distribution of miniBB in 3rd party products
If your software has GPL or another free license, you may distribute miniBB without limitations amongst your product, BUT keeping our copyright notice. If you distribute your software within commercial clients, it will require special agreement and permission to do that. The standard Commercial License described above is not adoptable in that case. Contact us privately for discussing this.
Q: What should I do with the keyfile?
A: Just drop it in the forums folder and refer to it in any claiming case.
Q: Can anybody see the license information or keyfile?
A: If you mean your own key - no. But since miniBB is some way "recognizable" software, somebody seeing you removed copyright can claim you about that. In that case, you may provide URL to your forums license and URL to your license key on miniBB.com. License says: "If user has the same key file on the mentioned domain, and this file is compatible with the key information provided on the URL above, that proves user is a legally accepted owner of the copy of the software."
That way you will prove you are legally accepted person to remove our copyright.
If you mean "can anybody see it on miniBB.com?" - we're not providing license information to public. It is kept on official miniBB.com server only for such comparision purposes as described above.
Q: Do I have to provide a link to the license on my site, or is that my option?
A: You don't need to provide a link.
Q: Is it possible to use the screen name that I use on the site on the license rather than my real name, perhaps along with my email for the site? Or can I use my first initial instead of my full name?
A: Important is the fact the copyright has been removed, but not the exact person mentioned, so we can keep your privacy with no problem. The most important part of the license is the domain, so it is possible to mention it just as "your_domain staff". It will mention that anybody working on this project (generally, coding person(s) ) are allowed remove copyright information.